Where Sisterhood, Hiking, & Booze Meet
From day hikes and backpacking trips, to weekend getaways and wine tastings, if you're looking to explore the outdoors with other badass women (in a fun & judgment-free zone), grab your hiking shoes and join us! (Drinking totally optional)
See what we're about
A Social Club with a Hiking Problem
We're not the group that races to the top. We're the group that's chatting the whole time. Unlike other groups, we make sure no one hikes alone. It's all about community and connection for us (and never competition). The hiking is just the bonus.
If we sound like your cup of tea (or should we say, glass of wine), follow these steps to join us.
Create a free membership on our website. You can do that here.

Then, go to our Events tab. You'll see our calendar highlighted with all our events.

Choose from one of our day hikes. Or, choose one of our camping and backpacking trips or weekend getaways.

After you read the details of the event, scroll down and click Reserve a Spot to sign up.

Our hikes are limited to 12-15 people. We do this for two reasons: to minimize our footprint on the trail and to make the group more intimate so you can really get to know each other.
Worried a hike will fill before you get signed up? Upgrade to our VIP membership (for Utah members only). Not only will you get early access to all of our events, but you'll also get invitations to VIP-only campouts and events. Learn more here.
When you hike with a group of women, the chance of seeing wildlife goes way down. But, the chance you'll make a new friend, have great conversation, learn something new, or try peanut butter whiskey for the first time is 100%.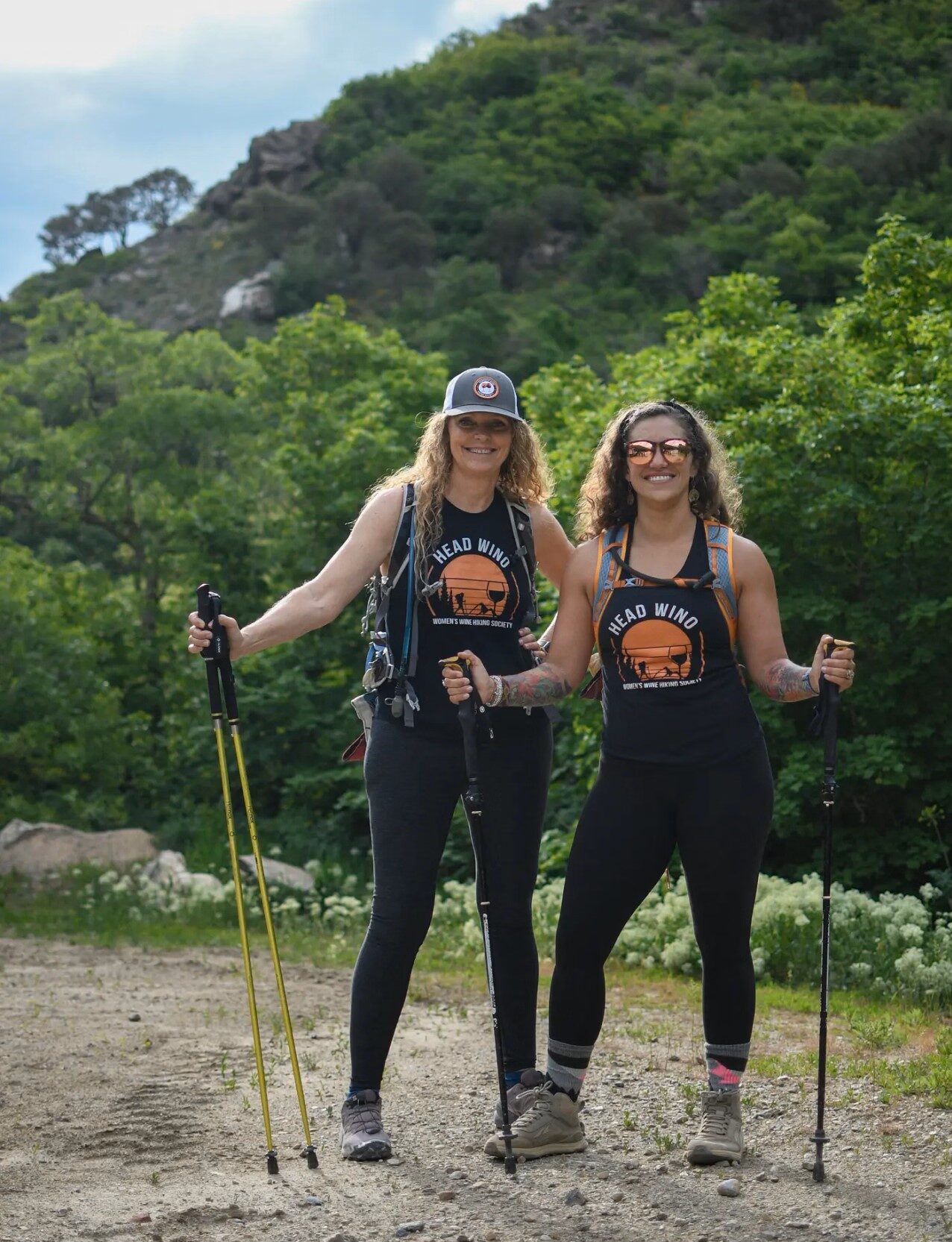 Giving Back, One Hike at a Time
When you go to sign up for a day hike, you'll see there's a $5 fee. At the end of the year, we donate 20% of all day hike fees to a nonprofit related to women, the outdoors, or both.
How do we pick a non-profit to support? We start by getting suggestions from our members. Then, we pick 3 or 4 and put it back out to our members for a vote.
For 2024, we will be donating 20% of all day hike fees to the Wildlife Rehabilitation Center of Northern Utah (WRC).
WRC of Northern Utah is a 501c3 non-profit organization dedicated to the care and rehabilitation of wildlife. Each year their team successfully releases over 100 different species of native wildlife. They also provide education to the community in regards to our wild friends and stewardship of the environment that we share.
Sign Up for a Hike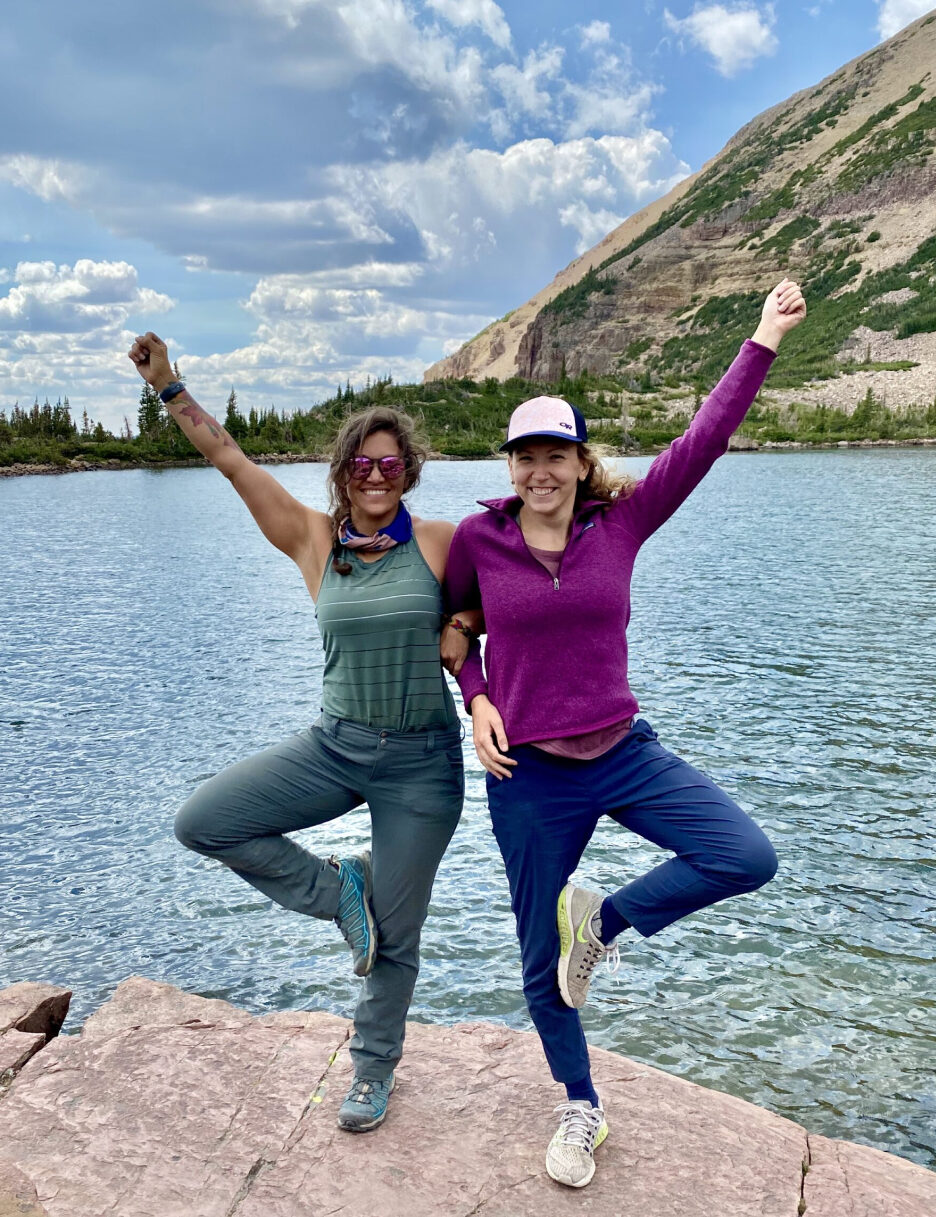 More Alike Than Different
On every group hike we do, you'll hear women, many of whom have just met, say things like, "Wow. That sounds just like what I'm going through." "Oh my god, that sounds just like my situation." Most of our lives, we women are made to feel in competition with each other, to see other women as the enemy. We get caught up in gossiping and tearing each other down to make ourselves feel better.
But when it comes down to it, as women, many of us have the same struggles, the same insecurities. As women, a lot of us are fighting the same battles. The Wine Hiking Society is about more than hiking and wine. Those are just the common interests that bring us together. We're about empowering women to enjoy the outdoors, to see how capable they are.
Join Us
sisterhood | sis·ter·hood | noun
1) the relationship between sisters. 2) a feeling of kinship with and closeness to a group of women or all women. 3) an association or community of women linked by a common interest.
Follow Us on Instagram
Sometimes all you need is good friends, a great adventure, and a bottle of wine.
Follow our adventures and see what fun things we have going on.